Hey
Recently I've been having a problem with all tech3 based games as seen in this shot: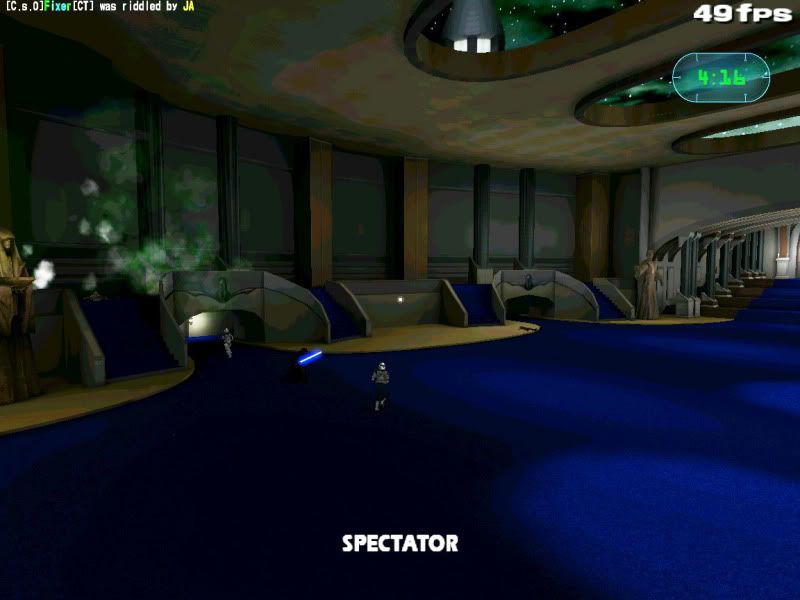 It only seems to affect shadow gradients as they look like they're in 256 color mode.
I did reset and reinstall my drivers, my card is a GeForce 9400.
Has anyone encountered this before?