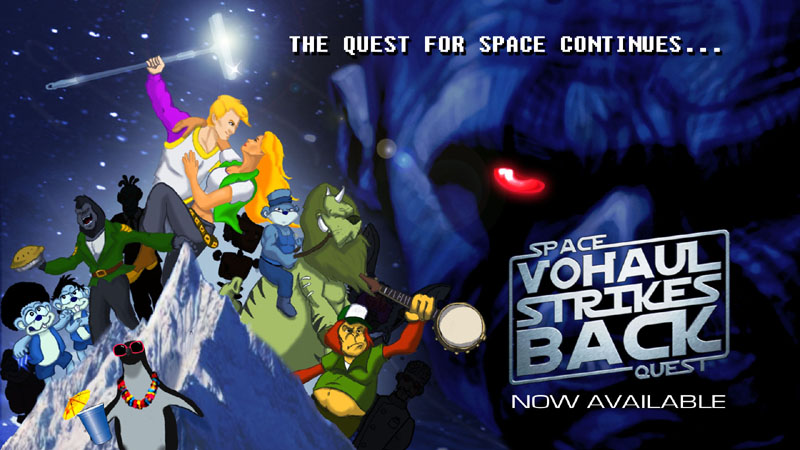 After 10 long years, we're pleased to announce the release of the latest Space Quest fangame, Vohaul Strikes Back.
Most of the developers are also huge fans of classic LucasArts games like Monkey Island and Indiana Jones.
In fact, many people who have already played VSB have pointed out that the general feel of the game may be closer to that of LucasArts than Sierra
So we hope you enjoy playing it. Please
let us know
if you have any questions.
(In case you missed the link above,
click here to proceed to our download page.
)