As you touch the holocron it springs to life... An ominous voice booms from the cube: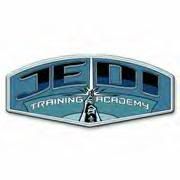 Attention Force-sensitive beings: The RPG New Age - JKA Server open their sacred temple doors for those who wish to master the ways of the Jedi.
Our informative and detailed typed outline is composed of the creative writings and experience of Jedi on the JKA server. We have created an original outline that has been shared on many servers; but with one unique twist. We incorporate our own instructional "Holocrons" for each Padawan and Jedi Knight / Master in trials. This creates a cohesive outline for training at your own pace. Develop your abilities to maximum power.
We offer a mature atmosphere, weekly temple meetings, and an extensive, private website to expand your knowledge of the Jedi lore. Our elected Council instructs on knowledge and diplomacy for combat situations. We display guidance for light-side & dark-side persuasions. We offer unique perspectives with a "open-participation" on mature role-play atmosphere. We write up monthly content and incorporate it into an upgradable outline. Master & Padawan training units are carefully paired for maximum experience.
We offer tier-levels and titles as you progress through your training; which is incorporated into the profession mechanics while you level up. This is a great way to meet players from various guilds and develop strong bonds of friendship.
This is a proven & enjoyable Jedi Unification System, of this elite profession, for the population. All Jedi levels are welcomed to to join an ever-growing network. What an incredible way to meet quality players on a populated server and expand your understanding of this unique melee profession. Embrace your destiny.
Unlock your potential and joined the legion vast.
May the Force be with you.